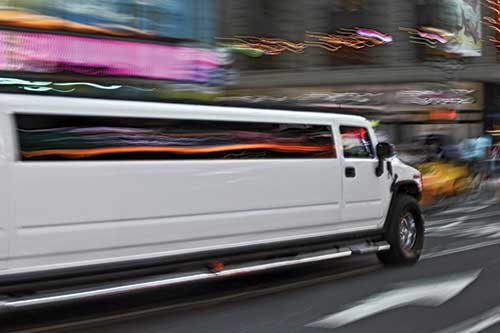 Professional Luxury Limousines in Cronulla
Have a special event upcoming that requires premium transportation?
Sydney Limo offer you professionally chauffeured limousines throughout all of Cronulla.
Special events and occasions call for the best all round. When you need to stand out from the crowd in Cronulla and travel in style, request the services of Sydney Limo.
You may hire a limo occasionally or it could be once in your life. No matter how many times you hire one, you need to enjoy every moment. When you need Cronulla Limo Hire for any occasion you can rely on us. With our experience and huge fleet options we are sure to create an everlasting memory.
Enjoy Drinks in Our Cronulla Limos
Our stretch limos and stretch Hummers have bar facilities. So either bring your own drinks or we can arrange to have them in the vehicle upon arrival. Whether it's water, beer, whisky or wine, you have the limousine all to yourself. We only advise you to drink responsibly.
Whether you are just travelling around Cronulla or want to take your limo hire to Sutherland or other locations in Sydney, our service and flexibility are second to none.
Don't Forget To Capture the Moment
One of the moments that you can't miss to capture is when you are in a limousine or arriving to your event. These are unforgettable moments that need a place in your photo album. Every limousine at Sydney Limo is worth a picture and we allow you to take as many photos as you like.
Bring Your Own Playlist
Our Cronulla limousines are equipped with a sound system that allows you to listen to music while aboard. You could be having your favorite music that you would like to play on your best day. We recommend that you create your own playlist so you don't have to worry about putting that next song on.
Our Cronulla Chauffeur's Are Punctual
We do not like to rush our clients when it's time to pick them up. To maximize your time being chauffeured, it's good that you are on time for your pickup. This will save you a lot of time.
Plan In Advance
Planning in advance has a huge advantage as you will wait for the day your limo is to pick you up hassle-free. Make your reservations with Cronulla Limo Hire in advance which includes the amenities you would like onboard and pickup time among other things that you feel are important.
When the day that you have the services of Cronulla limo hire is here, you should be well prepared. Ensure that everything is in order and be on time so that all that is left for you is to enjoy the Sydney Limo ride. In a rare moment like this, the least you can do is to have fun.
Book Your Cronulla Limo Today
Request your no-obligation, free quote and secure your chosen car. Book ahead now.
Call us on (02) 8880 5223 or click below: