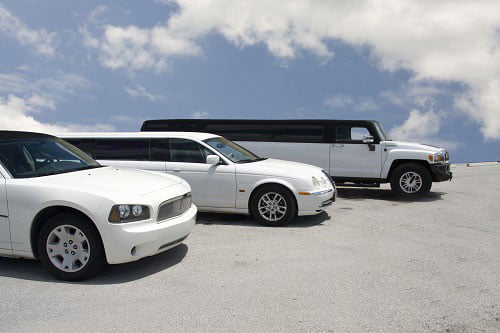 Need Limo Hire in Camden?
Sydney Limo operates all over Sydney and surrounding areas.
For superior service and superb vehicle choices get in contact with us today.
Many Sydney-siders make the move to Camden to escape the high prices of real estate. By doing so they are rewarded with greener pastures, fresh air and more space. If you are local in need of Camden limo hire, you have found the right page.
For a long time now, limousine hire have been associated with the rich and wealthy. In the 21st century, limousines still turn heads. However these days limousine hire is no longer reserved just for high net worth individuals.
No matter where you reside in the Camden region, be it Oran Park, Leppington, Harrington Park, Narellan, or another location, there are many reasons why you should choose us for limo hire in Camden.
We Are Convenient and Safe
Before we employ our drivers, we do a thorough vetting. We ensure that they have a commendable driving record to ensure your safety. At Sydney Limo, our drivers are specially trained to ensure they are updated about the latest safety measures in the industry.
Knowledgeable About Camden Streets
Sometimes there could be major traffic on the streets and you are already running late for your event, this could make things worse. Traffic congestion's should not be a problem with our Camden Limo drivers since they not only know the best routes to avoid these issues, but they also know the short cuts to get you there on time. You will be surprised by how well they know the streets.
Our Campbelltown limo service is only around the corner and makes travel to many other nearby locations a breeze.
Arrive and Leave On-Time
You can be assured that by scheduling a specific time that you want to be picked up at, our professional chauffeurs will be there. Since we are reliable, you are assured that with Sydney Limo, we will be there when you want us to be.
More Reasons to Choose Us for Camden Limo Hire
You have a designated driver. Whether you want to party the night away or you are just too tired and you just want to relax. You will get home safely.
You'll get the best treatment. Being chauffeured in a limousine and being assisted when exiting the car is an experience that you will not get on a daily basis. With our limousine hiring services operating everywhere in the south-west of Sydney, you will have the best treatment.
You will make the right impression. Whether it is your friends, family or significant other that you want to impress, this will be possible with Sydney Limo. One thing that you will love is the unforgettable look on their face when they see you hire a limo for them.
You'll have a memorable occasion. With a limo that you hire from our chauffeured limo service, you will be associated with the wealthy. With your designated driver and the sleek appearance of the limo, you will turn heads everywhere you travel.
There are many reasons why you should hire a Camden limo from us. One mistake that people make is to think that they cannot afford to hire a limo. However, our rates at Sydney Limo are quite reasonable even to those that consider themselves as middle or lower class.
Book Your Limo Hire Camden Service
We provide the best vehicles, have the most professional and dedicated drivers and provide the best experience.
Book ahead to avoid missing out and ensure your upcoming event it truly memorable.
Call us on (02) 8880 5223 or click below: