Chauffeur Cars Sydney Airport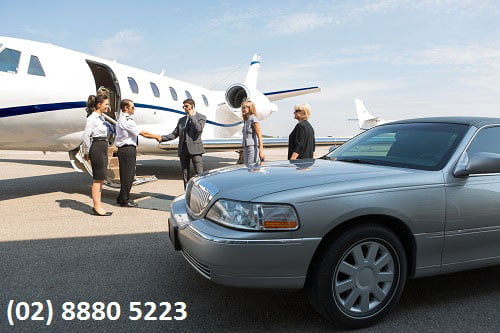 Need a Chauffeur at Sydney Airport?
Travel to and from Sydney Airport in comfort, style and luxury with our chauffeured limousines.
Hire car sedans and strech limo options are available upon your request. We ensure you will arrive at and depart Sydney Airport comfortably and on-time.
You just landed at the Sydney airport and you need a hire car – who do you call?
Sydney Limo, of course!
We are your trusted company for chauffeur cars from Sydney airport. No matter what the time day or night, Sydney Limo will be there on time and ready to take you to exactly where you need to go.
But just make sure to book your limousine or hire car service ahead of schedule. Vehicle availability cannot be guaranteed for last minute bookings.
Sydney Airport Limo Pickups
Airport pickups are on of our specialties at Sydney Limo. When you choose our service, you will be greeted by our professional and prestigious drivers who will get you exactly where you need to go. We even offer specialty transport for children too.
Don't stand around the airport scrambling to get a cab or jump on a bus, hoping you don't have to share it with any unfriendly passengers. With a simple phone call, just tell us how many passengers you have, when you need to be picked up and where you need to go, and we'll take care of the rest.
Best of all we will be waiting for you at the terminal with a board with your name. No more wondering how you are getting to your destination from the airport.
Why Choose Sydney Limo as Your Chauffeur?
When choosing a chauffeur to or from Sydney airport you want a company that is experienced in not only navigating the busy airport but the busy streets of Sydney as well. We offer a wide variety of vehicles designed with your comfort and style in mind.
Don't settle for cramped and smelly transportation just because it's cheap. Instead choose a company you know will make you happy.
We are fast, friendly and affordable, and all our vehicles always arrive in an immaculate condition. This is one purchase you won't regret making.
Get the Service You Deserve
Make your reservations before you land to ensure we are there when you need us. Making a reservation is quick and easily done online.
Simply select your service type, pickup location, pick a date and time, the number of passengers and where you would like to be dropped off and we will handle the rest.
When your flight lands we will be waiting for you right outside, ready to take you exactly where you need to go. We'll load your luggage and make sure you are comfortable the entirety of the trip to your destination.
Don't be fooled by our cheap competitors. With Sydney Limo, you'll receive only the best service from the best staff. You'll always come first when riding with us.
If you have never been to Sydney before, you need a transportation service you can trust to get you exactly where you need to go.
It can often be scary coming to a new city for the first time, especially one as large as Sydney. Sydney Limo will put your mind at ease and give you the welcome to the city you deserve.
Then when you need to return to the airport for your leaving trip or when visiting other parts of Australia, call upon us again for our memorable airport transport service.
Travelling To and From Sydney Airport Has Never Been Easier
Our chauffeured hire cars make travelling to and from Sydney Airport a breeze. Our luxury transport options are reliable, professional, clean and comfortable.
Call us on (02) 8880 5223 or click below: