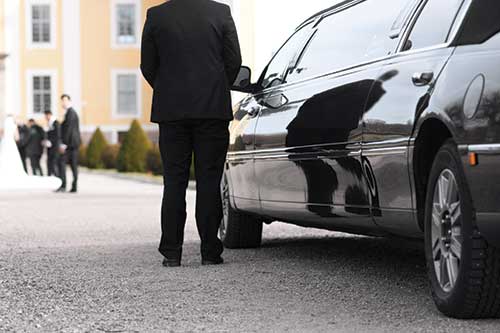 Limo Hire in Blacktown
Professionally chauffeured limousines in Blacktown available now for all occasions.
For quality, elegance and style get in contact with us today. Our immaculate vehicles travel all across Sydney as you need.
For Blacktown limo hire services, call upon Sydney Limo.
If you are organizing an event in Blacktown, having a proper transportation system in place is important, otherwise things may not turn out as planned. With our Blacktown limo hire services we ease this process for you with our professionally chauffeured transportation.
We will make your Blacktown event as stress-free as possible when it comes to handling everything to do with transport. You can completely forget to worry about arranging this service, and in turn you will be able to concentrate on the other tasks you have at hand to make the event a success. With our Blacktown limousines, your guests will arrive in style and comfort.
Servicing the greater Blacktown region including Eastern Creek, Mount Druitt, Quakers Hill, Marsden Park, Riverstone, Rouse Hill and beyond our vehicles are available for all requests.
Our Blacktown limo hire services are perfect for a whole range of events as detailed below.
Sporting Events
When there is a major sports event in Blacktown or throughout Sydney, our chauffeured limo service will take you there. This can work out great, for example, when you have a group of friends that want to have fun together. With a stretch limousine, your travel will be convenient, you will have a great experience and you can be assured of your safety.
The good thing about us is that we are not limited by which sporting event we can take you to. Whether it's a Rugby League, Horse Racing, Motor Racing or Soccer match, we will make sure you get there comfortably.
Sydney Weddings
A wedding is a great time for everyone to enjoy but can be a huge headache to organize. One mistake that can be made while making wedding arrangements is to overlook or rush the transport part of it. There is a lot of movement and confusion during weddings, and since this is a one-time event, you need a trustworthy transportation partner.
With our limousine hire service we pickup and drop-off throughout Blacktown and all of Sydney. Rest assured that we will strive to make this special occasion even more enjoyable for you and your loved ones.
When you hire one of our stretch limos with a professional chauffeur, you will not need to hire a lot of smaller cars to accommodate all the guests. Instead, you can fit more people into one vehicle, giving them a more comfortable setting and reducing the hassle or organizing a load of cars to get from one place to another, whether it is from the church to the venue or the photo shoot to the reception. Our limo services are known for making wedding events quite special.
Corporate Conferences
We know that corporate meetings are focused towards the improvement of your company. And thus, if you are having these meetings at Sydney's central business district and need to travel from Blacktown we can sort out a special packages for you. We assure you convenience, punctuality and hassle-free movement, even if it is your first time in Sydney or a return venture.
If you are organizing any event, you cannot gamble with the convenience, punctuality, safety and security of your guests. At Sydney Limo, we will be your reliable service provider and for the most part we will be focusing on how to make your event extraordinary. The high level of luxury that comes with hiring our Blacktown limo services is incomparable.
Book Your Limo Hire Blacktown Service
For exceptional limousine hire services in and around Blacktown call us on (02) 8880 5223 or click below