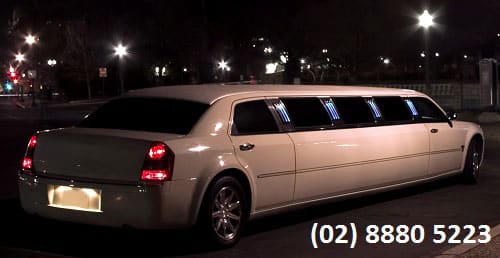 Sydney Limo Services
Professionally chauffeured limousines and hire cars available for any occasion.
Contact us to book now on (02) 8880 5223 or click below:
Get a Quote Now
Sydney Limo provides premier limousine services throughout Sydney NSW, Australia. We provide our limo services for corporate and private use for all kinds of occasions. No job or group size is too large or small.
Our chauffeured drivers can meet and drive you to any Sydney area including Sydney Metro, Eastern Suburbs, Northern Beaches, Western Sydney, Southern Sydney and Sutherland. We may even be able to venture out of the greater Sydney area if you require. Simply give us a call to discuss what options we have available.
On this site you will find pages for common services that we provide hire car services for- as shown on the left. While these pages relate to our most common bookings we are pleased to inform you that we are not limited to these bookings and are available for any occasion.
Give us a call today to discuss your requirements and we can provide you with a quote before confirming the booking.
Sydney Limousine Services Availability
Our limousine services are available 24/7 however please provide us with adequate notice of your booking to ensure that we have the fleet and chauffeurs available at your requested time.
Last minute bookings cannot always be guaranteed so please provide us with as much notice as possible to allow us to arrange for the required staff members and vehicles to be ready for your booking.
Once we have your booking confirmed you can rest assured that you are booking with a reliable limo company. We understand the importance of keeping to agenda times especially when there are flights or important business meetings to attend. We will arrive at the pick up location ahead of time and get you to the agreed destination on-time.
Give us a call today to discuss your transportation requirements and find out how we can tailor our services to your specific needs.
Check out our limousine fleet options.