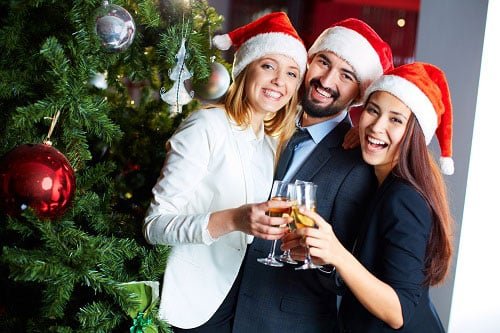 Christmas Party Limo
Take the hassle out of travelling to and from your Christmas Party.
Benefit from the convenience and comfort of luxury transportation while you enjoy the Party!
Book on (02) 8880 5223 or click below:
Get a Quote Now
Australians love celebrating Christmas and getting into the Christmas cheer.
From secret Santa at work, to friends and families getting together for large family re-unions, the Christmas spirit really comes alive. However organising Christmas party transport can sometimes be tricky. Rest assured we have plenty of party transport options available for you.
Christmas Party Limo Options
Our extensive range of luxury sedans, stretch limousines and stretch Hummers make us the ideal transport solution for moving large Christmas party groups between locations. Not only will you enjoy the convenience of having your travel plans taken care of but you will be doing so in absolute style, comfort and impressive luxury.
For starters you will not have to worry about being a designated driver and instead can enjoy the night and have a drink or a few. Christmas parties are a fantastic opportunity to catch up with friends, families or work colleagues in a completely different environment. This should be an occasion where you are relaxed and can be yourself.
Convenient Sedans
If you only need transport for up to 4 people you may choose to do so in one of our luxury sedans. While it may be tight with 3 of you in the back you can reduce travel costs this way and still get the benefits of limousine travel.
Stretch Limos
However if you are looking for a more spacious ride or have more people in your group then check out our stretch limo or stretch hummer options. Both of these immaculate line of vehicles turn heads wherever they go, but it is what is on the inside of these limos that will really leave your jaw on the floor in amazement.
Mobile Party
Features such as bar facilities and the Audio Visual system allow you to create the ultimate party environment – if you want it. You can literally have a mobile party in the limousine before and after your Christmas party. Cruising with all your mates in the back of a limo is the ultimate way to travel as you can all communicate with each other, enjoy drinks and all the finer details of the limo itself. It is really quite stunning. But it doesn't stop there.
Impressive Party Entrance
When you arrive at your Christmas party in one of our chauffeur driven Christmas party limousines you will make a spectacular entrance. The other party guests will be peering in through the tinted windows to see who will be stepping out and then will be talking about it for months afterwards.
Flexible to your Needs
Our drivers are very flexible and can arrange to pick you up for the return trip at the end of the night or you may choose just one way travel. Either way when you travel with us it will be an unforgettable experience.
End of Year Celebrations
As the end of the year approaches Christmas decorations fill the streets and help create a happy and warm atmosphere that kick starts the holiday season. There are often many reasons to celebrate at this time of the year. End of year pay reviews may have landed you a nice pay rise or maybe a sizable end of year bonus. Either way it is the silly season after all so why not just party!
And what better way to celebrate than to go all out. Spoil yourself or your partner as a gift with a Christmas Party limousine transfer. Our rates are very competitive and when you arrange group bookings and you split the costs you may be very surprised at just how affordable our services are.
Book Your Christmas Party Limo
Have an enjoyable limousine ride to and from your Christmas Party and create a memorable entrance!
Call us on (02) 8880 5223 or click below
Get a Christmas Party Limo Quote